How To Save Money On Your Heating Costs This Winter
It's that time of year again. Cold weather is on the horizon and it's important that we all take a little bit of time to prepare our homes for its arrival.
One of the biggest concerns that you may have is how to prepare your home to reduce your heating bills during the winter months. Below are just a few steps that you can take to ensure your home is ready for winter and enjoy some significant savings on your heating costs this season.
Prepare Your Windows
When it comes to saving money on your heating bill, one of the easiest things you can do is to properly prepare your windows. It doesn't take a huge investment to make your windows really work for you by significantly reducing your heating costs.
First, have a look at your windows and make certain that they are properly sealed around the edges. Feel around the edges for air coming in and look to see if you can see any light coming in around the edges of your windows where they seal to the wall. If you can, then you need to apply a barrier of caulk or sealant around the edges of the window. Doing this will seal any air leaks and help to insulate your windows for both heating and cooling.
Second, consider applying an insulating layer of plastic on your windows. This is especially true if you have older windows that are not designed to help with heating and cooling.
Most hardware stores carry thin plastic sheets that are designed to simply adhere to the inside of window panes and provide them with a layer of protection that's designed to both seal the window and help to get as much heat from natural sunlight as possible.
This simple installation can be done in a single afternoon and can often save you hundreds of dollars on your heating expenses in just a couple of months. Best of all, these installation sheets tend to run right around $20.
Prepare Your Doors
With windows out of the way, it's time to have a look at the doors in your home. While it's important to make sure that both your internal and external doors are prepared for winter, let's start with the doors in your home leading to the outside world.
First, just like with your windows, make certain that there are no draft areas around the edges of the doorframe. Drafts around your doorframe will not only increase your heating cost significantly, they can also be dangerous as they can compromise the strength of your doors. For those reasons, it's important to make certain that all drafts around your doorframes are sealed properly.
Unfortunately, if you find areas around your doorframes that are drafty or where you can see light coming through from the outside, simply sealing them is often not enough to ensure they're as strong as possible. If you have any doubts about the security of your doors, it's important that you have a professional look at them to make certain they are correctly placed in their frames and that they can hold up to someone trying to force their way in from the outside.
If you're certain that your doors are fully secure and that you just have a small draft, then you can seal it with caulking or sealing to keep cold air out and your heat inside your home where it belongs.
Another great step that you can take to keep more heat in your home is to install draft guards under your doors. Draft guards can be picked up at most hardware stores and are very easy to install under your door. Just slide the draft guard beneath your door and enjoy the savings on your heating bills that you'll gain.
For internal doors, you can also install draft guards in areas of your home that you spend less time in. Doors leading to rooms like spare bedrooms and storage areas are great for draft guard installation. Taking the time to place draft guards on the doors leading to these rooms can greatly reduce the amount of heat you use both in those rooms and in the other areas of your home where you spend more time.
Make Certain Your Heat Source Is Prepared for Winter
The most important step that you can take for making certain you're getting the most bang for your buck when it comes to heating your home this winter is to ensure your heat source is operating as efficiently as possible. There are several simple steps you can take to get more value from your heat source, especially if it's central heating.
Depending on what type of central heating system you have, your maintenance needs will vary significantly. The most common types of central heating systems are heat pumps, forced air and hydronic systems. Regardless of what system you may have, it's important that you have them inspected and have maintenance performed on them every season.
Making certain that you take the time to have a trained professional likeJohnson Home Inspection Services, LLC check your central heating system every year can help you not only get the most value from your heating system as possible but also avoid the many emergency situations that can arise out of not having a properly maintained central heating system.
When you're ready to make certain your central heating source is fully prepared for winter use, give Johnson Home Inspection Services, LLC a call today at 815-441-1275 and we can get a central heating inspection scheduled for you as soon as possible.
There are many other steps that are important for you to take to make certain your central heating is ready to use this winter. If you'd like to see more great tips about preparing your central heat for this winter's weather onslaught, you can head over to this post to read more about some maintenance tips to help your central heating system work as efficiently as possible.
Don't Let Winter Take You by Surprise
Keeping your home warm during the winter months should never be more of a financial burden than it has to be. By taking the time to ensure your home and your heat source is fully prepared for the cold, you can significantly reduce the amount of money you're paying for heat every winter.
If you have any additional questions or concerns about how you can save more money on your winter heating bill this season, you can schedule an annual home inspection quickly and easily by giving us a call today at 815-441-1275.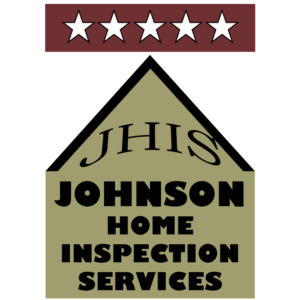 To Contact Johnson Home Inspection Services, LLC
Phone: 815-441-1275
Email: Kris@JhisInpections.com