Residential Pre-Listing Home Inspections for Sellers
If you're trying to sell your home, you want the best offer and you want to get it as quickly as possible, right? If so, one thing that you really need to consider doing is getting a pre-listing residential home inspection.
When you're selling your home, you're probably already looking at other properties to potentially buy and you're most likely very busy with your day-to-day activities.
Things can often get very hectic and the last thing you want to worry about is trying to get the most money possible for your home when you list it for sale.
Once your home is listed for sale, a lot of people are going to be looking for any imperfections that it may have.
By obtaining a pre-listing home inspection prior to listing your home on the market, you can put a lot of people's minds at ease by showing them that you have had the home inspected and that you've taken any measures necessary to correct critical issues or you are providing them with the discount from the price of the property so that they can have the issues remedied themselves.
The confidence that you can build with potential homebuyers by having a pre-listing home inspection and showing them transparency on any issues with your home can result in a much faster sale and a much higher offer than what you may have otherwise been able to obtain.
Here at Johnson Home Inspection we offer a residential pre-listing home inspection for Sellers that can often help you sell your home much faster.
What Our Residential Pre-Listing Home Inspection for Sellers Includes
Regardless of whether you're trying to buy or sell a new home, or home inspections are designed to help you ensure that you get the best deal possible.
There are a lot of benefits to having a pre-listing home inspection completed. You can find more information about just why you may want to have this service in the first place here.
After understanding all the benefits that a pre-listing home inspection can give you, it's important that you know exactly how our inspection service works.
To start, our inspections are full visual inspections. This means that we take the time to go around and throughout the property either with you or your real estate agent. We pride ourselves in trying to find the biggest issues that cost homeowners thousands of dollars to repair including but not limited to:
Foundations and Support Structures
Central Air Conditioning (Weather Permitting)
Insulation and Ventilation
We also take the time to visually inspect for things that can often go unnoticed so that you can have needed repairs made on your terms. This can often result in saving you thousands of dollars by giving you the freedom to select your own contractors and time frames before listing your home for sale.
Things like water damage, mold growth window leaks are often overlooked for long periods until they become a problem. Since our home inspector has experience dealing with these common issues, you can feel confident that you'll know exactly what's going on with your property before it goes to market.
Our home inspector is not only a certified inspector licensed by the state of Illinois, but also has many over 30 in the home construction industry, is a member of the International Association of Certified Home Inspectors and strongly encourages you to be a part of the inspection and ask any questions that you may have.
Being present for the inspection can help to ease your concerns about your property and allow you to ask any questions you may have about having potential issues corrected.
Once our inspection is complete, we create an easy to understand assessment form that you can show any potential buyers as well as outline any repairs that you may have completed or show them how they can have the issues remedied themselves by providing potential contractors or other services.
At the end of the day, this makes potential homebuyers much more at ease when it comes to making an offer on your property.
Are You Ready to Get the Most Money Possible for Your Property Faster?
If you're considering selling your home, it's important to get your home inspection scheduled as soon as possible.
Take just a moment and give us a call right now to see when we can come out and look at your home together.
It only takes a minute to get your appointment scheduled and answer any additional questions that you may have.
Give us a call today and we can get your inspection scheduled as quickly as possible so that you can confidently go to market with your home and know that you're going to get higher offers much faster than you would otherwise.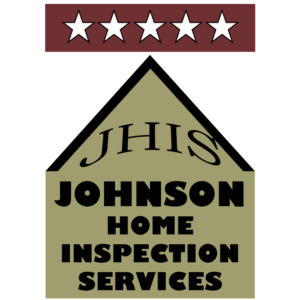 To Contact Johnson Home Inspection Services
Phone: 815-441-1275
Email: Kris@JhisInpections.com
You Contact Johnson Home Inspection Services By

Why Home Sellers Should Consider Getting a Home Inspection When it comes to buying or selling a home, most people understand how important it is to have a home inspection done prior to purchasing a property. With that said, many real estate agents are now recommending...