Why Home Sellers Should Consider Getting a Home Inspection
When it comes to buying or selling a home, most people understand how important it is to have a home inspection done prior to purchasing a property. With that said, many real estate agents are now recommending that you obtain a home inspection prior to listing your property for sale.
Can a home inspection help you sell your home? What are some of the benefits to getting a home inspection prior to listing a property for sale?
Below you can find just a few of the reasons that you may want to consider obtaining a home inspection prior to listing your property for sale.
Should You Get A Home Inspection Before Listing Your Property?
Yes, for many sellers, the benefits of having a pre-listing home inspection far outweigh the potential downfalls. There are several reasons for this, and a few of them are listed below.
Potential Peace of Mind
In the world of real estate, regardless of which side of the fence you may be on as a buyer or seller, you're making a very significant investment.
On the buyer's side of things, they are trying to find some place to call home. Often, emotions are at their peak while they are also trying to determine if their purchase is something they can financially afford.
When they are looking at potential homes, buyers are often trying to find any potential issues that may come up after they've made their purchase. If you're able to provide them with a pre-listing home inspection, many buyers will often feel much more at ease and be able to view the property more from their emotional needs rather than out of the fear that often comes with acquiring potential issues after purchase.
With that said, it is often recommended that buyers acquire a second home inspection prior to finalizing the purchase, but the initial pre-listing inspection can often help move things along much faster than they would without the inspection.
On your side of things as a home seller, obtaining a pre-listing inspection from a certified home inspector can allow you the peace of mind of knowing any potential issues your home may have prior to taking it to market.
Significant Savings on Possible Repairs
If you're trying to sell your home and get the most money possible from it, one of the worst things that can happen is the discovery of necessary repairs during the final negotiations on the price of your home. When this happens many sellers find themselves having to drastically reduce the price of their property or hastily make the necessary repairs from their own wallets.
When you must decide at the last minute, you often do so without being able to stand back and look at all your options. This can result in paying significantly more money than you would have to if you simply had the time to shop around and decide on the best course of action.
Discovering issues before listing your home will allow you to make the necessary upgrades, remodels or repairs that may be needed on your own terms. By knowing what issues your home may have early in the process, you can take the time to weigh in on all your options and find the best value for your money instead of feeling rushed should the issue be found while negotiating with a potential buyer.
If you choose to do make the repairs yourself prior to listing your home, you can often save a very significant amount of money by knowing potential problems well in advance. If you instead choose to simply inform any potential buyers of any issues, you can more reliably negotiate the value of your home and establish a higher level of trust with potential homebuyers.
A Pre-Listing Home Inspection Can Help Sell Your Home Faster
If you're really wanting to sell your home as quickly as possible, obtaining a pre-listing home inspection can be a great way to help you gain a competitive edge against other homes listed for sale in your area. There are a couple of reasons for this.
First, obtaining a pre-listing home inspection tells any potential buyers that you have taken the time to do your due diligence on their future home. It can establish a level of trust with any potential buyers and ultimately make them feel more at ease when it comes to moving forward with the buying process.
Also, this will help you in the long term when it comes to sitting down the negotiation table as you can highlight any repairs or upgrades that you made after obtaining the pre-listing inspection.
Second, a pre-listing home inspection can really help speed things up when it comes to closing on your property. Many potential buyers will often request a home inspection prior to finalizing the deal and if you have already taken the time to obtain a pre-listing inspection, potential buyers will know that if they would like to have another inspection completed, then they will be the ones paying for it.
Often, this results in far shorter negotiation periods and can frequently help buyers make a much faster decision should they be on the fence as to whether they wish to purchase your property.
Looking for a Pre-Listing Home Inspection?
As you can see above, there are many benefits to obtaining a pre-listing home inspection. From faster closes to significantly lower repair costs and higher potential offers from homebuyers, the benefits to having a pre-listing home inspection speak for themselves.
If you're ready to get started with a pre-listing home inspection, feel free to reach out and get in touch. We can discuss how you can get a pre-listing home inspection completed that can help you identify any potential issues that you may have with your property before you ever take it to market.
We look forward to speaking with you soon and helping you get the most out of your property that you possibly can. Don't wait, call us today to schedule a pre-listing home inspection and get started on your way to a faster and more successful sell.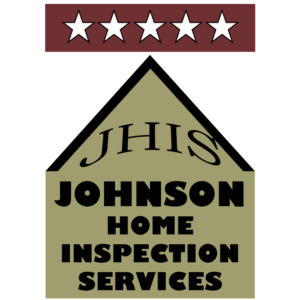 To Contact Johnson Home Inspection Services, LLC
Phone: 815-441-1275
Email: Kris@JhisInpections.com